contacts: info@theprequel.net
Booking: estragon lab - cecca@es
Progetto/Projects:Phone Jobs - The Prequel
Job/lavoro:Live Visual & Video Editing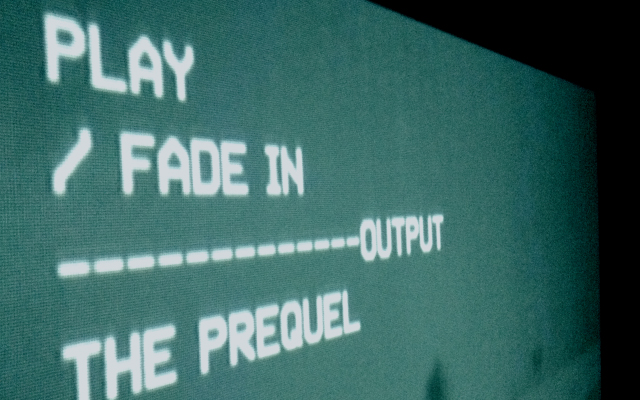 The Prequel
A back in time technological journey from "mobile music" to analog tape recorders. An interactive performance where the audience itself contributes to realize sonic and visual textures. A blast from contributor's memories that, from individual and personal stories turn into a new, always different plot. An infinite loop of possible lines. In this imaginative world, performers represent "the bad guys". The Inspectors or directors of others memory, as reality manipulators.
On stage: Mario Conte: art direction, synthesyzer, drum machine, tapes, mixage.
Alessandro Quintavalle: tapes, VHS-videotapes, synthesyzer, drum machine.
FrancescoSaverio Paciello - Giacomo De Luca: video and image direction.